As Serap's front end office, we are Serap in India. We visit the client monthly to develop partnerships, business opportunities and to follow up.
In the first quarter of 2005, we conducted a market study for SERAP. The Chairman, Eric Boittin, visited India in March to meet potential clients and authorities for the validation of his market.
Since 2005 he is coming regularly to meet with heads of dairy companies and cooperatives and government representatives in order to make proper decision at each stage of the project.


According to the needs, Serap France Representatives from different department visit India four times a year. Other Serap technical and administrative teams visit India to look after installation of equipment, recruitment, commercial strategy and local team.


Michèle Janezic often goes on location to ensure quality of the operations and maintain close ties with clients.  A dedicated technical team has been recruited and trained in France and India to do the technical installation and Afters Sales Services.
In addition, Michèle Janezic Serap India has organised the visit of Serap's major Indian clients to France:
In November 2006, Harsev Singh, Head of Dairy Retail department at Reliance has visited Serap France plant and we have taken him to a farm and to a dairy to understand our practice.
In April 2008, we have also organised the visit of a delegation of a dozen of GCMMF-AMUL district chairman to see the Serap factory and the chain of Milk collection at farm and dairy level.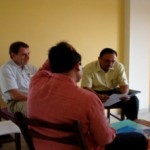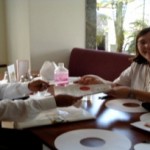 In 2009, Michele Janezic carried out the negotiations and the legal formalities concerning the land acquisition for Serap India Plant. Eric Boittin – Serap Chairman and Arnaud Duchatelet Project Manager have visited India more frequently and have given all the support.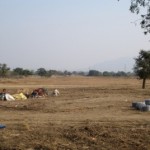 Beginning 2009, we registered Serap India Pvt Ltd & Michele Janezic was appointed Director. We purchased the land in Gujarat, for the plant at Village Muvala in Halol District.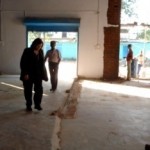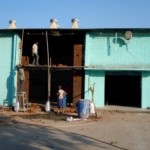 In 2009, we rented a workshop close to the land acquired at village Muvala. We recruit Technical team. We tested local accessories in our R & D department in France and transferred the knowhow to our Indian suppliers in order to upgrade the tested accessories.
We started importing naked tank for assembling with local accessories. We trained our Technical team to servicing, Installation / Commissioning.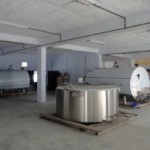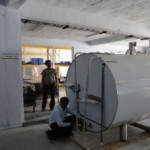 In 2010, we started producing small capacity BMC of 1000 and 2000 liters capacities.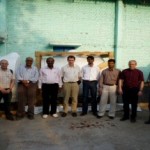 From 2009 to 2011, our team has evolved according to the business growth. Today the team has increased to 60 members comprising of Production, Commercial, Factory and Technical Managers along with administrative & skilled labors trained as per Serap's international standards & knowhow.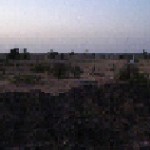 In 2012, we are starting the construction of the factory; we will manufacture the production of BMC 1000 to 5000 Liter capacities and services will also be shifted from the workshop.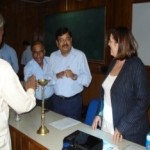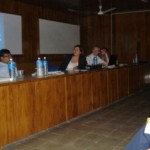 In June 2009, Mr. Rahul Kumar (MD-Amul Kaira Dairy), Mr. Nagori (GM-Amul Kaira Dairy), Michele Janezic (Director- Serap India), Mr. Vincent Bolzer (Factory Manager- Serap India) jointly organized a training session for farmers on Serap BMC at Amul's Kaira Dairy.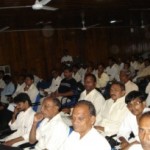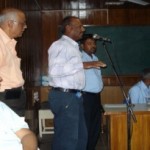 SERAP Team made a presentation in Gujarati on "do's and don'ts" to 300 farmers. Farmers actively participated & interacted with Serap experts on BMC technology's usage and maintenance. Farmers came out with remarks & questions regarding running the BMC that Serap took into account to serve them better.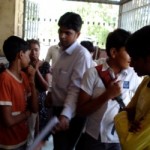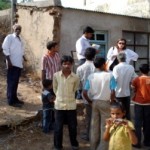 In June 2009, Michele Janezic-Director Serap India Pvt Ltd & Engineers visited the village near Palanpur to validate the installation of a 5000 Liter BMC. We took measurement, discussed with Society the renovation/construction of the premises.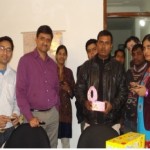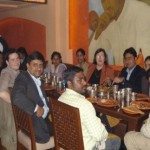 Michele Janezic believes in keeping the team motivated. Celebrations within the team are carried out at regular intervals (during birthdays, festivals, new years) to strengthen the bond within staff members.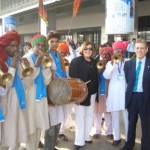 In 2011, we signed an MOU during Vibrant Gujarat with Gujarat government for the implementation of SERAP India Pvt Ltd. Therefore, Serap will have one window for all its implementation.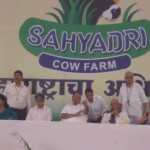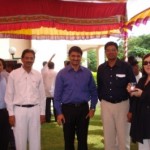 Michele Janezic- SERAP India team has actively attended & participated in many events organized at village and state levels- one of these events was the Sahyadri farm launching, attended by Mr. Sharad Pawar- Agricultural Minister of India.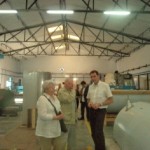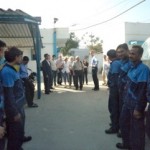 In January 2012, we welcome a French delegation of dairy specialist.